PRODUCTION CAPACITY 15000 SQ METER PER DAY
EQUIPPED WITH ITALIAN TECHNOLOGY
INCREDIBLE SUPERIOR QUALITY
Looking for high-quality porcelain tiles for your residential, commercial or industrial buildings? Look no further than us - Ramirro Ceramica!
We take pride in our superior quality porcelain tiles, produced with the finest raw materials and cutting-edge technology. Our production capacity is a whopping 15000 sq meter per day, thanks to our state-of-the-art Italian-made machinery. This ensures that our products are not only of incredible superior quality but also available in a range of thicknesses and sizes to suit your specific needs.
At the heart of our success is our creativeness. We constantly explore new creative possibilities with the help of our ceramic experts in our R&D department. This enables us to create unique designs that balance aesthetic styling, functionality, and sustainability.
Our process is not only creative but also highly efficient. Our modern technological equipment and machinery enable us to process and manufacture our products in the most efficient way possible. Every small detail of our production process is delicately monitored to ensure exceptional craftsmanship, and that every product meets our high-quality standards.
We take pride in our versatility in designs and craftsmanship, and this is evident in our products. We believe that every project is unique, and our goal is to provide our clients with customized solutions that meet their specific needs.
If you're looking for porcelain tiles that stand out in quality, design, and craftsmanship, look no further than Ramirro Ceramica. Contact us today to learn more about our products and services.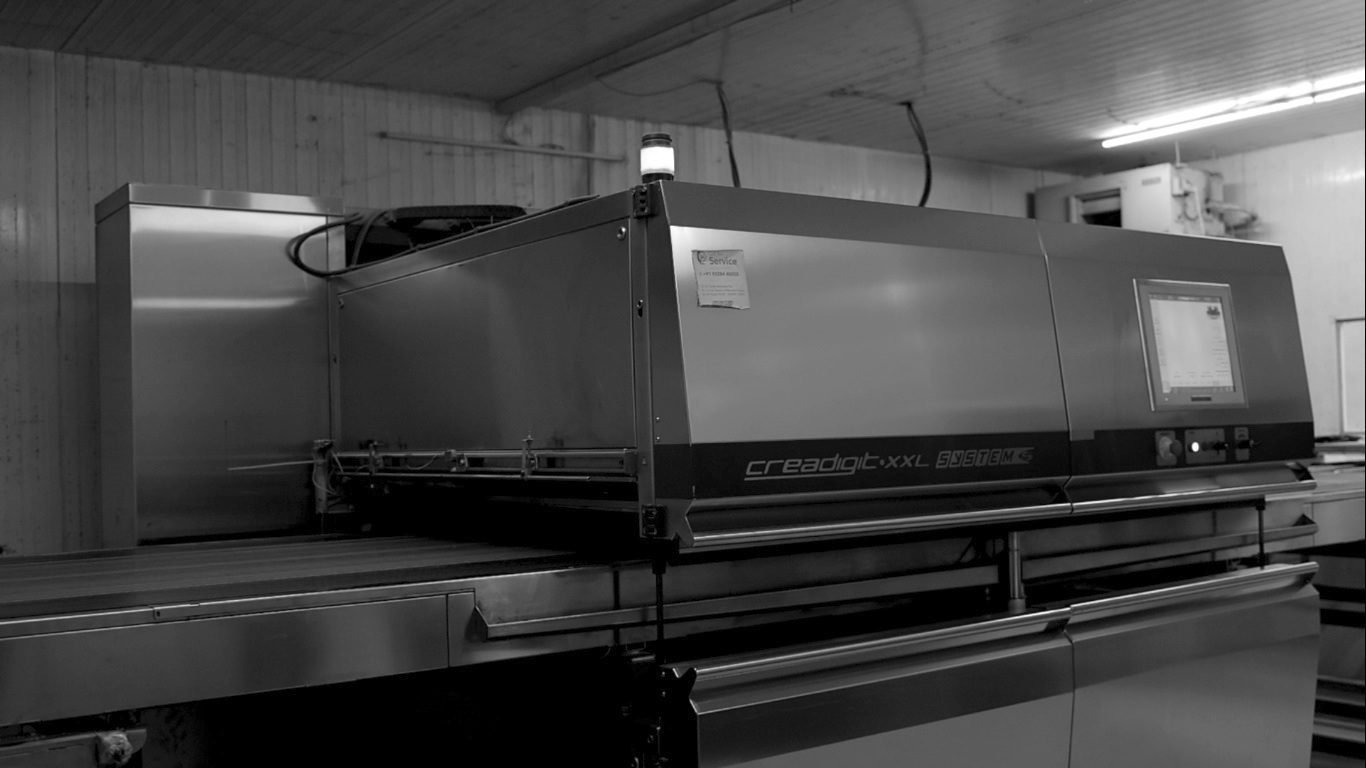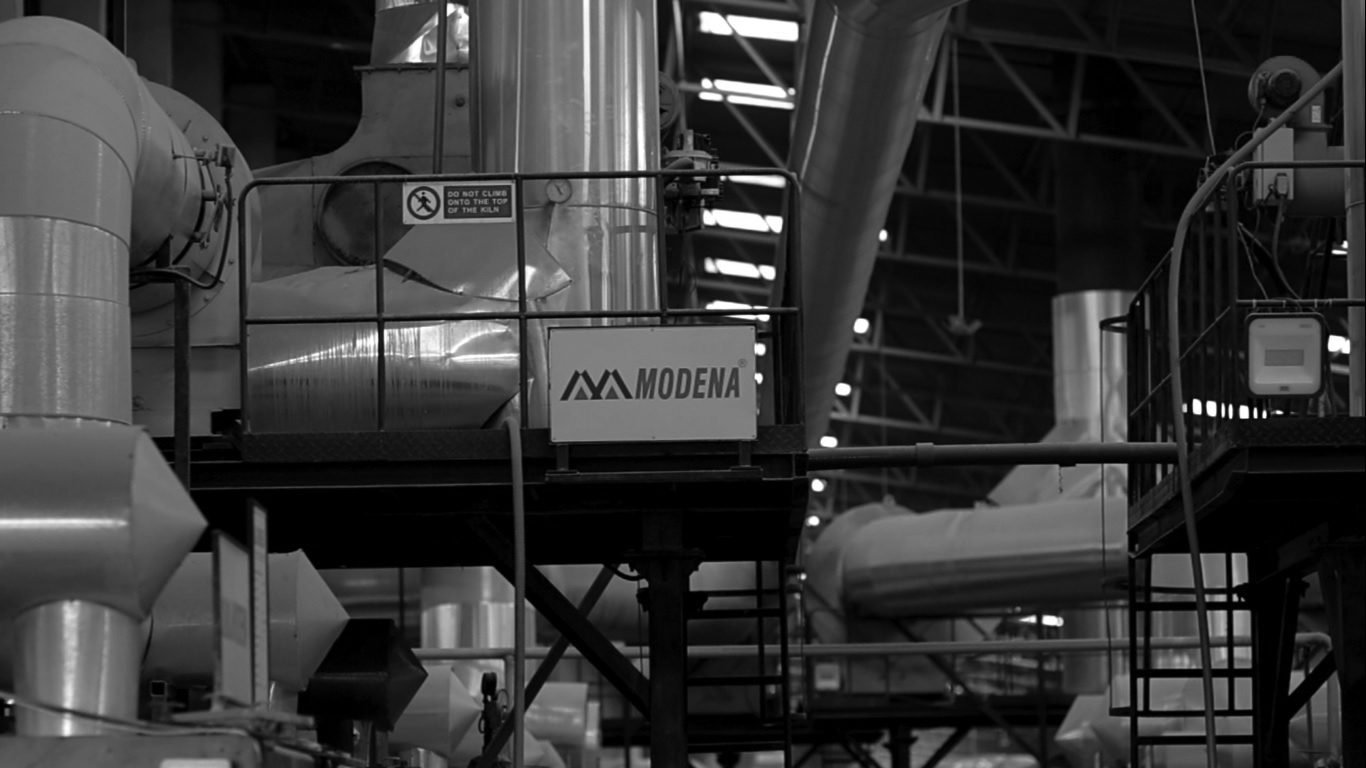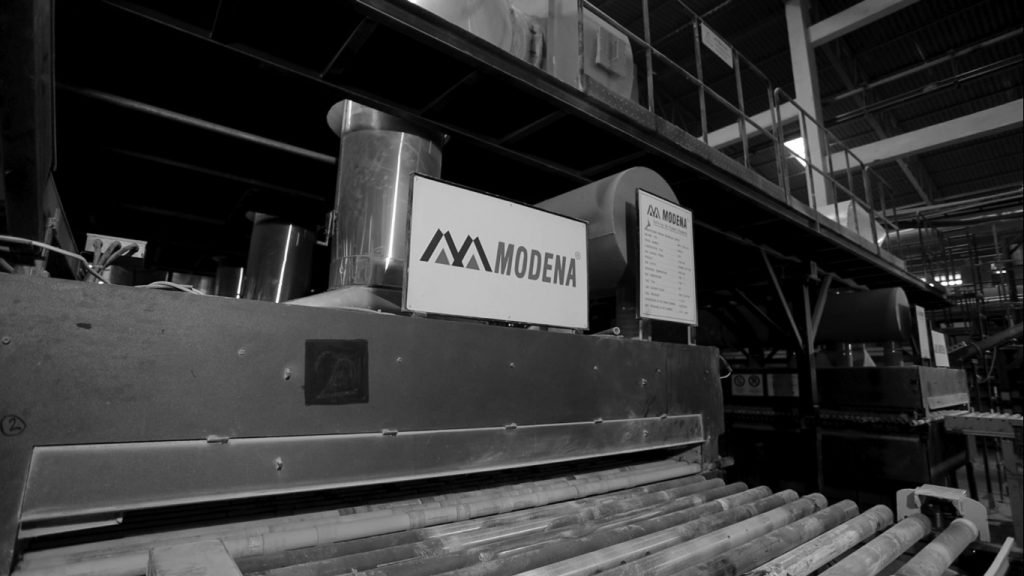 Production Capacity of 15000 SQM Per Day.
Our Manufacturing unit is spread across 32 Acres of land.
6 Ball Mills: Each Grinding 40 Tons of Raw Materials Every 4 Hours
62 Silos: Capacity of Holding 80 Tons of Raw Material Each
2 Spray Dryers from MODENA: Capacity of 450 Tons Each Per Day
SYSTEM Digital Printing with 8 Types of Ink, enabling more Colorful Designs Options
2 Kiln from SACMI: One of the Longest Kiln With Length of 220 Meter
1 Press Machine from SACMI and 1 Automatic Rolling Press Machine from SYSTEM That Can Style Sizes Between 600x600mm to 1600x3200mm, Capacity to Press Slab with Thickness between 9mm to 20mm.
Total Pressing Capacity of 15000 SQM Per Day.
One of The Biggest Polishing Line With 64 Heads from KEDA + 48 Heads from KEDA Surface Polishing Up to 15000 SQM Per Day
Polishing Machine With Nano Technology
2 Automatic Measurement for Size as well as Planarity of the Tile (Sizer / Planer Machine From Italy)
CMF Robotic Equipment for Automatic Control of Storage & Movement of Tiles.
One of The Biggest Warehouse With Capacity of 250000 SQM